About Me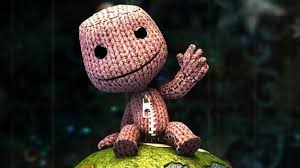 About Me
. . Video games been with me for the majority of my life. It has driven my desire to be good at them, and learn their mechanics. Each game does not run on the same engine, which makes new games unique. They can be in the same genre, but the engine can make a huge difference. This is why I associate myself with video games for the majority of my life. It has been getting more and more interesting, which I usually prefer. I play video games on a daily basis, whether it is on my phone, or computer; video games are in my everyday life. They kill time, they provide entertainment, and more. I feel like some people do not understand the basis of certain games. They believe that there is no technique, or learning that you can achieve from this. They are wrong; there are professional gamers that spen thousands of hours practicing, and getting their timing right; they practice until they are on par or even better than robots. It amazes me how capable the human body is at physical feats. In the end, they also manage to make money with their skill, wether it is from streaming on a streamin platform, or posting videos to get ad revenue. Overall, video games is a hobby that I invest in, with passion.
. . My first gaming device was the Nintendo Ds Light, which was recieved at the age of six. The first game I ever played on it was New Super Mario Bros. I remember unlocking everything and beating the game many times. I loved that game because it was like nothing ever seen before. It amazed me how the display was even able to work. My first gaming console was the wii, and I shared with my brother. The wii made me feel like I was in the future because it had these remotes that requires you to physically move it up and down inorder to interact with what ever was getting displayed on the screen. After getting bored with the wii's features a couple years later, my brother and I got the ps3. This was, by far, was the best system I ever had. One of my most favorite games on that system was Little Big Planet 2. Another good game series that I liked were the Uncharted series. I had a lot of fun with that. Overall, I have a long history of video gaming.
Website where I launch the majority of my games.